One of the first accessories put into production for the launch of the GaMi16 was a beautiful lens for slide projection of a focal length of 55mm f/1,9, comprising of six elements. The objective allows the projection of the 12x17mm slides maintaining approximately the same dimensions that are obtained with the 24x36mm format with an objective of 85/90mm. The Officine Galileo of Milan were one of the most important world-wide producers of high quality level of lenses for cinematographic projection. The anamorphic objective for "Cinemascope" projection is considered the best anamorphic 35mm lens ever constructed. Therefore it was much simplier to produce a 55mm objective for the GaMi slides. The constructive standard is superlative.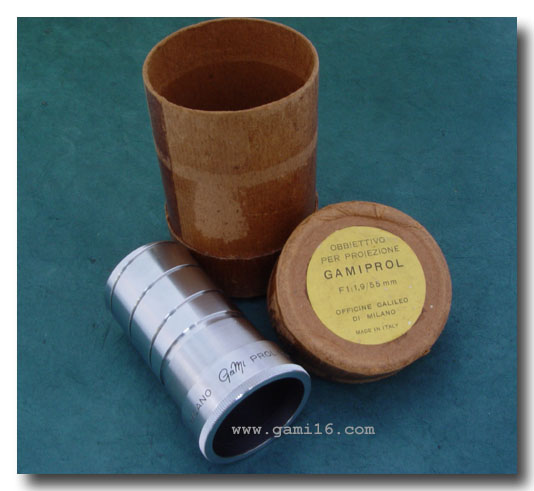 The GAMIPROL Projection lens F 1:1,9 /55mm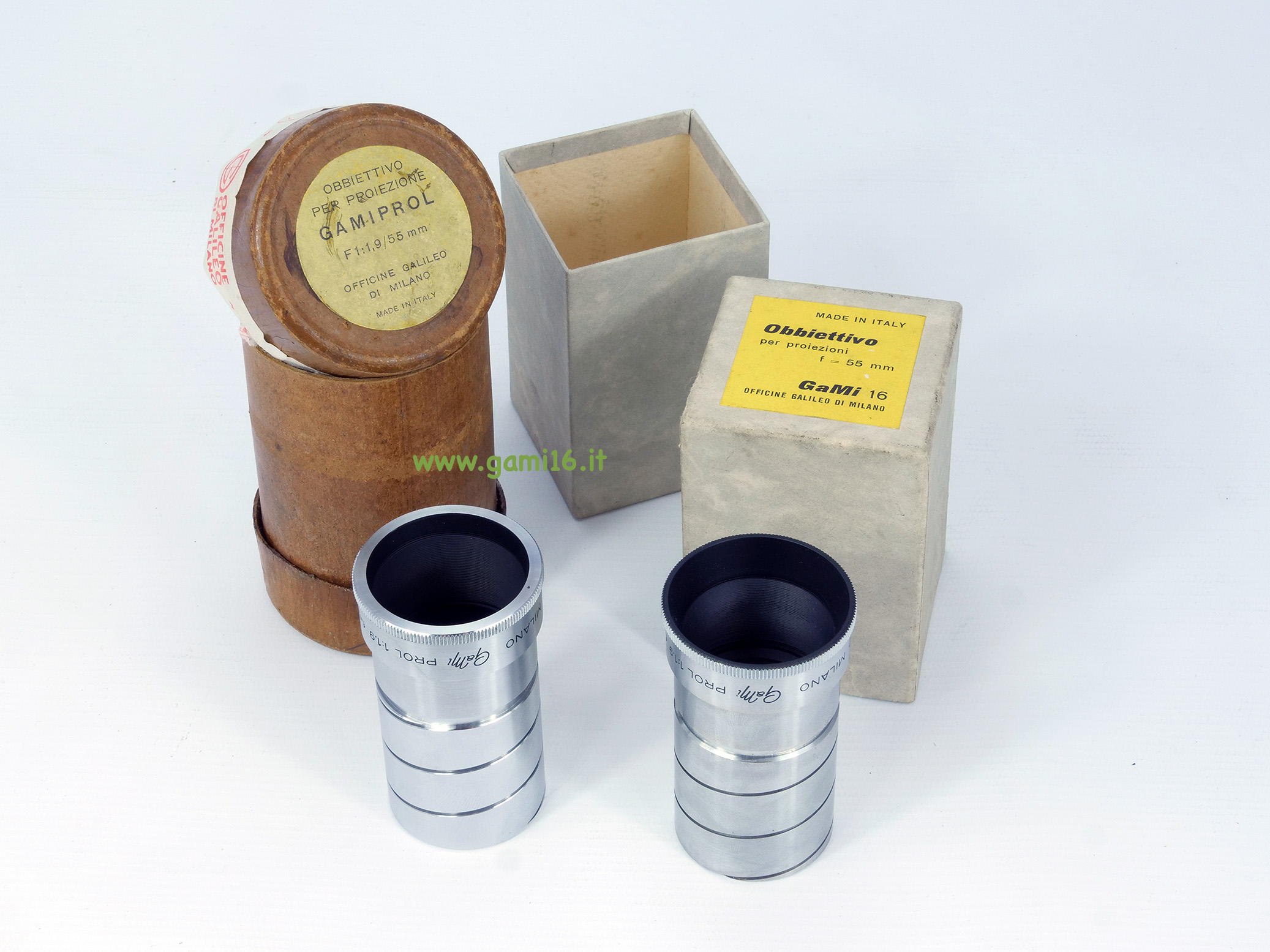 The dimensions of the lens are: Diameter 36mm, height 71mm, weight 210g. On the lens is engraved:

OFFICINE GALILEO MILANO Gami PROL 1:1,9 f= 5,5cm N° 18***.
Code: Gapro n°1691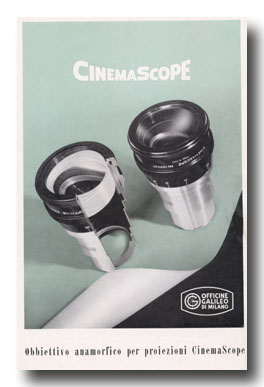 The Anamorphic Lens of "Officine Galileo" for 35mm Cinemascope movie projection
Leitz and GaMi
The GaMi Prol Lens was made to be used on high quality slide projectors and in fact the diameter of the helix is 36mm exactly similar to the Leitz standard for slide projectors. One of the simplist Leitz projectors was the Prado 150. This projector was very well built, and was fitted with a Hektor 8,5cm F/2,5 lens, exactly the same format as that of GaMi Prol 5,5cm f/1,9 lens.
Dizionario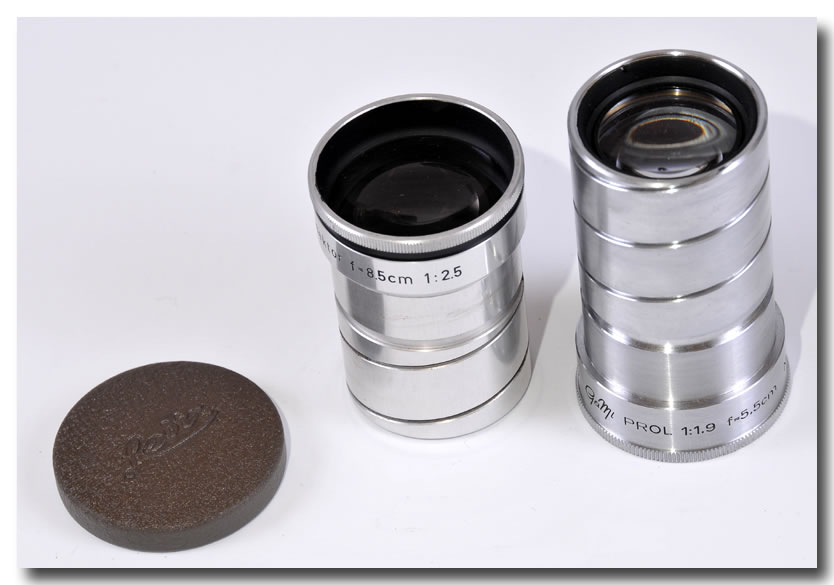 Hektor Leitz 8,5cm f/2,5 and GaMi PROL" f 1/1,9 /55mm
The GaMi lens was better made than the Leitz Hektor!!!!!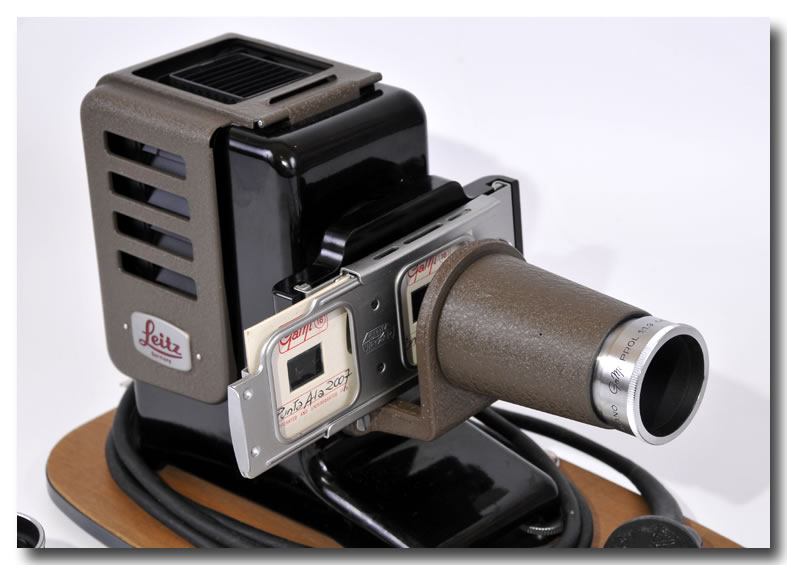 Leitz Prado 150 with GaMi Prol 5,5cm f/1,9
If you like to send any information about GaMi16, please write to:

The reproduction is forbbidden without the authorization of www.gami16.com