GaMi16 Transparent Demo
In 1954, Officine Galileo mounted a few GaMi16 cameras with transparent coverings, thus exposing the complex mechanisms inside. These modified transparent GaMi16's were exhibited at fairs around the country, and appeared, for the first time, during the "Fiera di Milano" in April, 1954.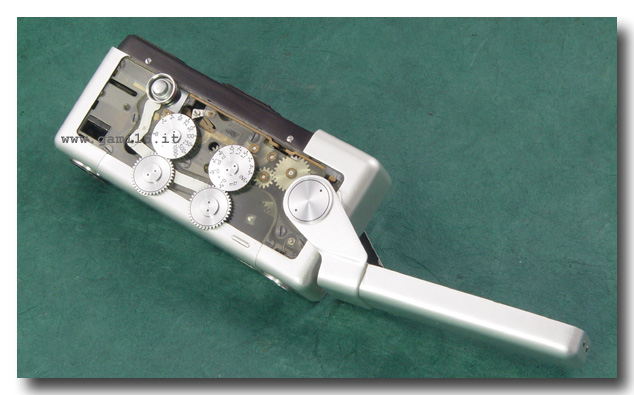 Transparent GaMi16 n.339008
The realization was very accurate and of superlative visual impact. As we will see in the description of this model we are viewing a transparent camera with some of the characteristics of a partial "cut-away-camera".... It was a production camera to wich some important modifications were introduced.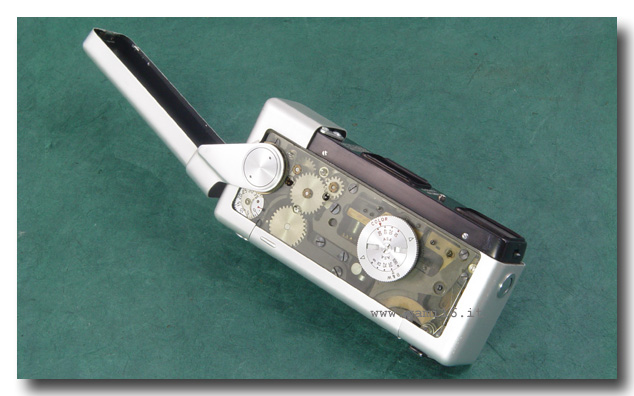 Transparent Demo GaMi16 n.339008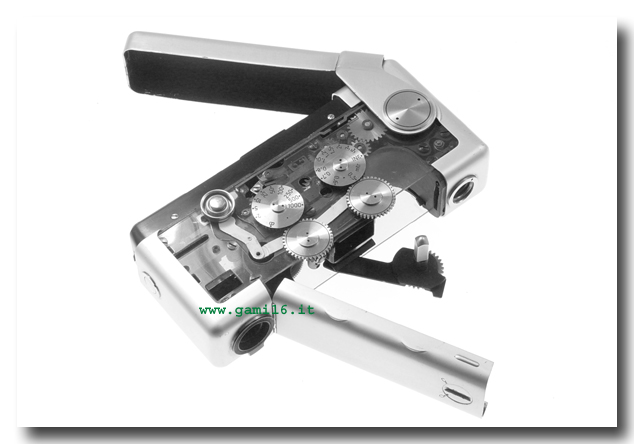 The shutter of the transparent GaMi can be released on all the speeds and the rangefinder and the regulation of the diopter correction of the eyeglass are all functional.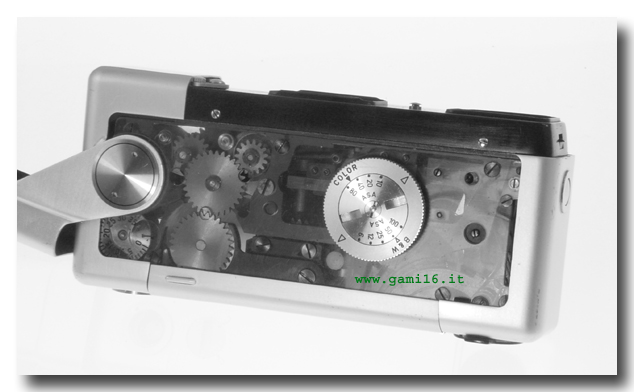 What is very interesting is the realization of a milling of 0,5mm. on "plexiglass" that it allows the functioning of the lever for the double exposures block. This levers came painted in white to better highlight this feature on the transparent structure.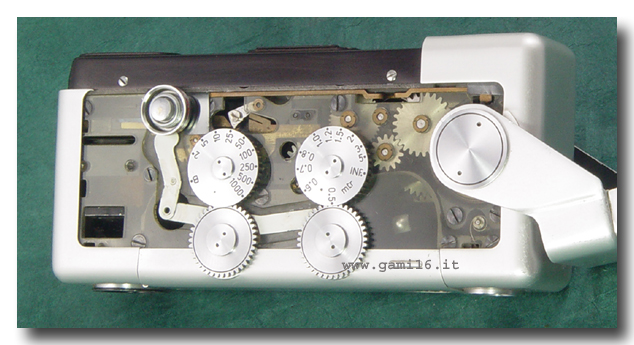 Transparent GaMi16 with the block of the double exposures painted in white.
The GaMi16 shown here has the serial number 339008. It indicates 100asa with metric scale. There are some very interesting variations. The most interesting is the rear cover. This cover is a previously never seen type on a normal GaMi16 production camera. Under the two gears of the distance scale and shutter selector there are two little raised protection cheeks and there aren't the rivets normally found on production models.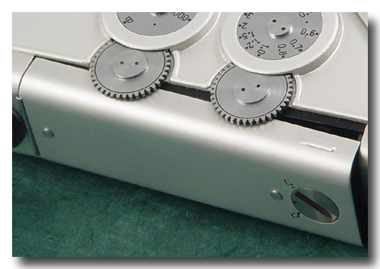 On the left the rear cover of the transparent GaMi16 on the right side the standard cover
Another interesting variation is the presence of two rivets strengthening the cover door closing latch. In the normal GaMi16 there is only one or no rivet at all.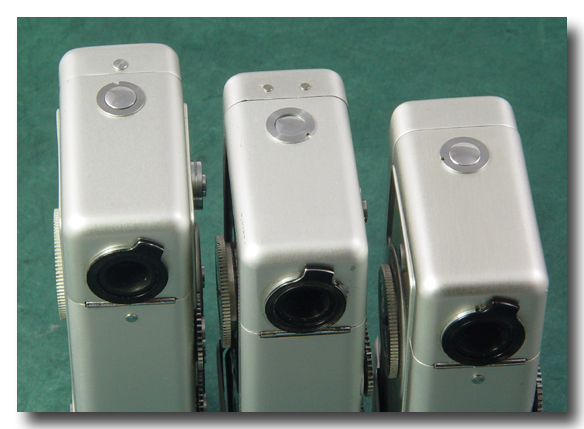 In the center the transparent GaMi16 with double rivets
Until that serial number (n.339008) the rivets were never seen. In the future production only one rivet was used. We have found only another GaMi16 with the same variations: the number 338740.

This is the first time that a transparent GaMi16 has been examined, and it's not possible to establish if the variations are present on "this one only" or if there are further variations present on other transparent GaMi16 cameras produced.
If you like to send any information about GaMi16, please write to:
______________

The reproduction is forbbidden without the authorization of www.gami16.com