"Misterious" Glass "Officine Galileo"





A friend of ours, passionate and knowledgeable collector of material of the "Officine Galileo", sent us some photos of a beautiful, mysterious as ever seen, and small binocular. This Binocular has prismatic features and technical solutions I've seen on very few binoculars of this type. The sizes are really small for a concentration of high technology and elegance of construction. As you can see fit in the palm of your hand. The dimensions are approximately 6.5 cm x 11 cm.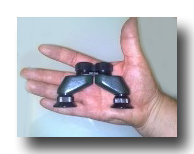 The interpupillary distance is adjusted by bending the two sides of the binoculars. It has a diopter adjustment.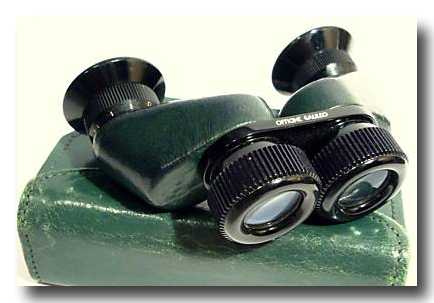 The focus is one of the most beautiful parts of the binocular. The two goals can be adjusted using one of the two. They are connected by a knurling that engages and brings the change over each other. The words "Officine Galileo" have the graphics that seems to be that of Officine Galileo in Florence.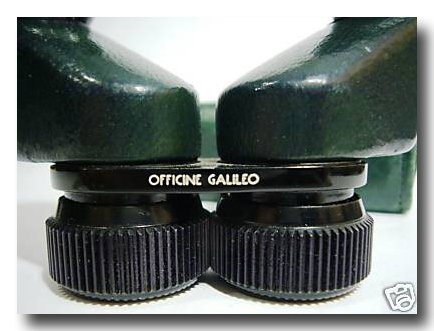 The finish is at levels that in no other binocular of this size and type has been reported also in other major manufacturers such as Zeiss Leitz etc.. The coating is thin green skin that is reminiscent of some grants of GaMi16 the first production period. It 'also a green leather handbag of excellent workmanship. Looks a lot like two Zeiss 8x21 monocular "Turmon" coupled.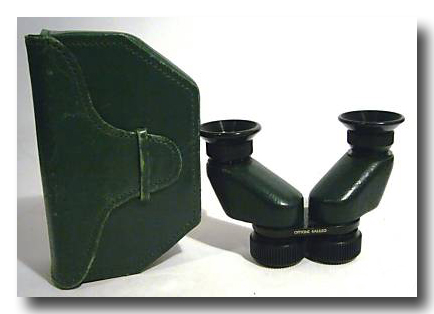 In any catalog or publication of our knowledge has never appeared documentation about it. Although our research in the archives of "Officine Galileo" were unsuccessful ..... At first glance it seems an opera but a closer examination we can see that the magnification factor is much higher than traditional 2.5 x the joint opera glasses. Here we are at a ratio of about 6x even though the brightness is slightly lower than an opera. It may have been a pair of binoculars from "Hunting" or by "Hippodrome" two assumptions that are well suited to "camouflage" green finish ....

The serial number of this little gem is: O11B 0620




Finally after some time we had an answer from one of the most world important binoculars collectors : Jack Kelly. Jack sent us two very interesting photo of an identical pair of glass, but in red!! The serial number is very close to that in green version: 011B 0751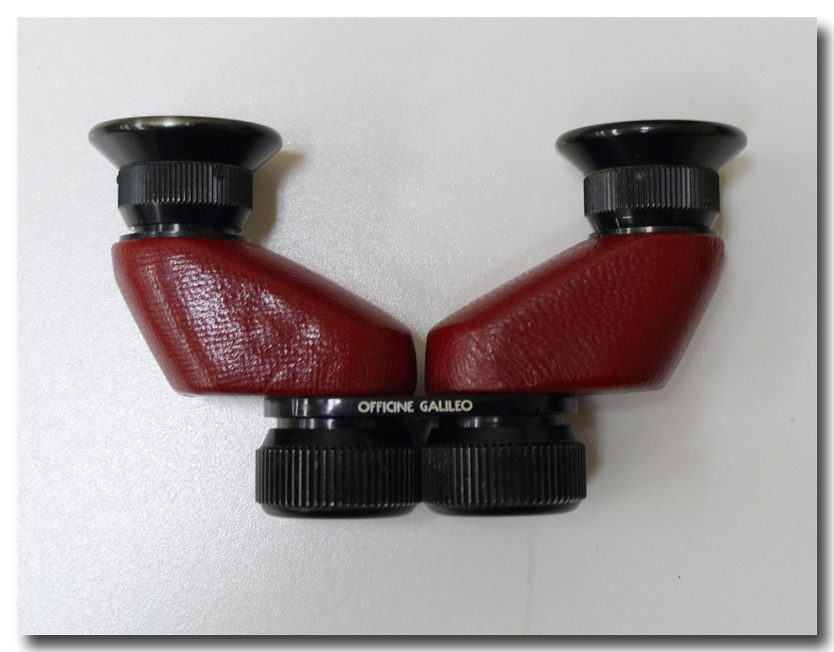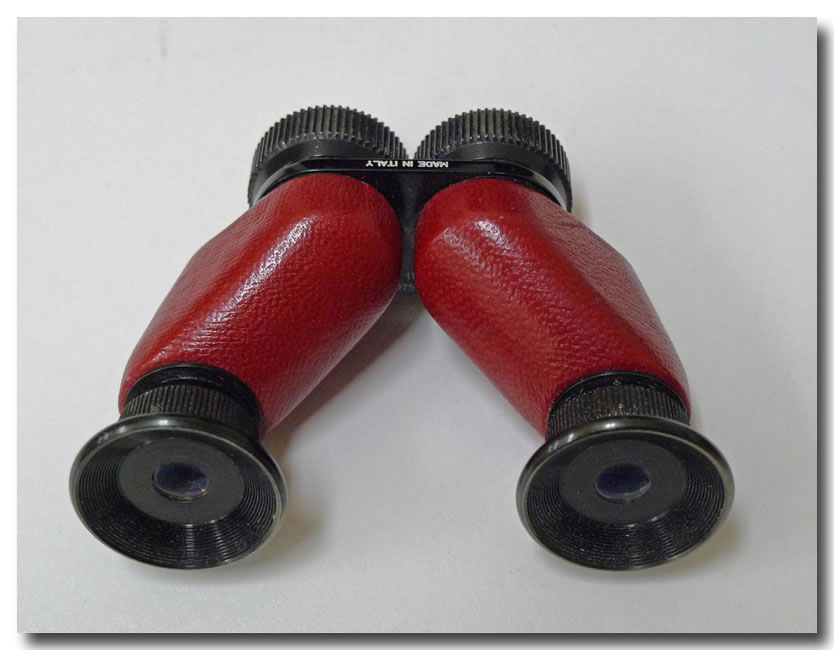 Officine Galileo glass in red version (Photo by J. Kelly)



(Courtesy of Mr. Jack Kelly)



Jack has also sent of French glass that uses the same mechanism of focusing.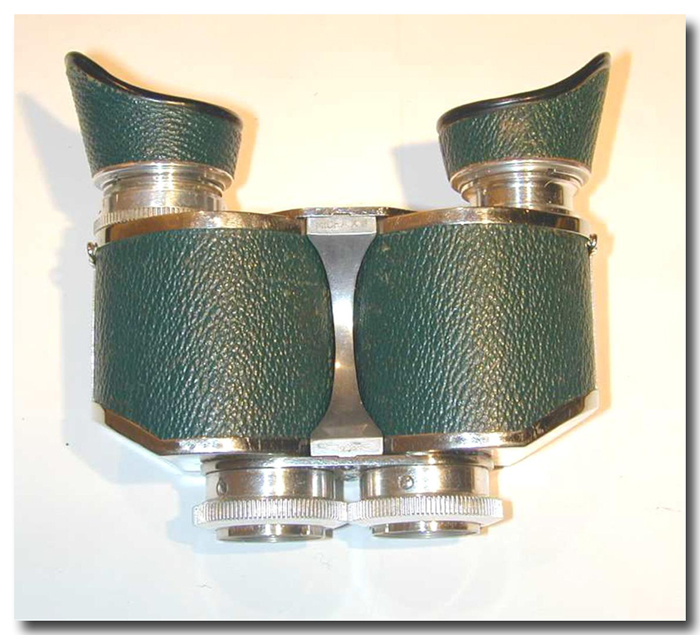 The french "Micra" glass (Photo by J.Kelly)
There was reported a further version of the small binoculars. This time the cover is black. The number is even higher: 1134. The code is always 011B. The production is of after WWII because it is present the coating and the "Made in Italy" logo. Although the bill seems to be the bag after the WWII.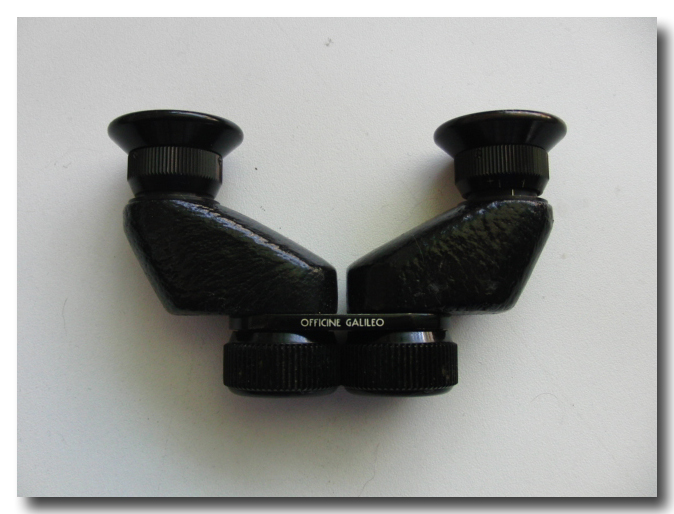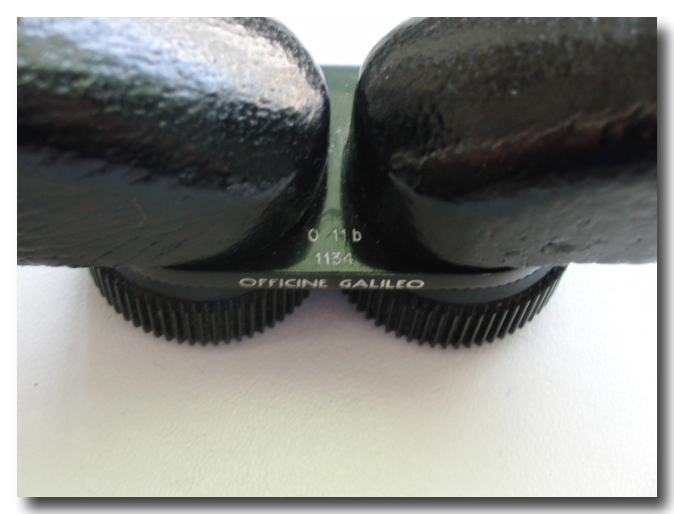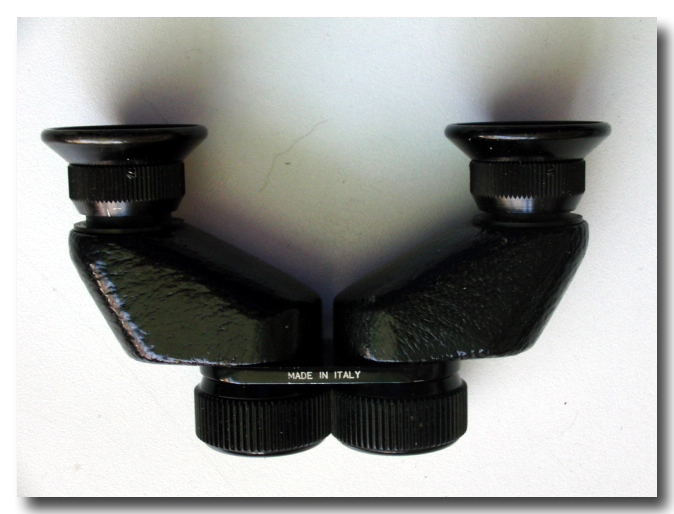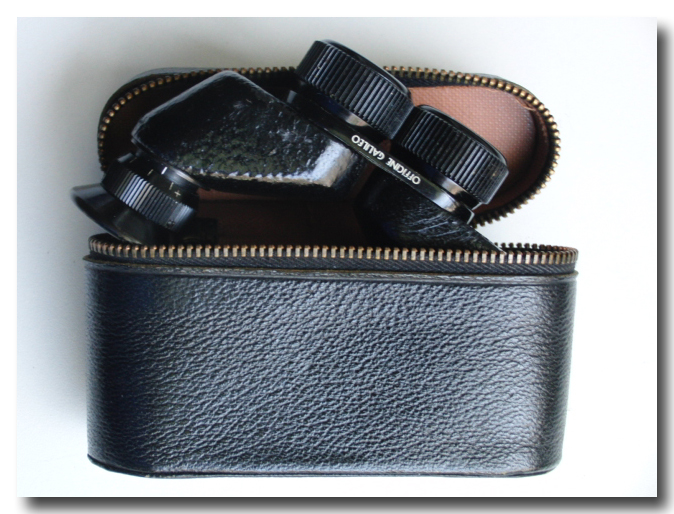 (Courtesy of Mr. F. Vellutini)
If anyone has documentation or informations regarding this pair of binoculars, we would be happy to publish these documents
Write to: